This collection of works explores two potential futures for our region. The Symbiocene and the Anthropocene. Inspired by our lived experience in the Hunter Valley and Glenn A Albrecht's work 'Earth Emotions – New Words for a New World'.
Made in collaboration with the community my hope, as the artist, is that it ignites critical conversations about our home and the desire for a future that is abundant and safe for all.
I believe the first step is to start imagining…
Some definitions to assist you:
The negative relationship we have to our home environment, involving loss of place, identity and decline in wellbeing.
The distress caused by environmental change and degradation of one's home.
A new era in history where humanity and the environment are living in symbiosis together.
A proposed era of human history where human activities have substantially altered the Earth.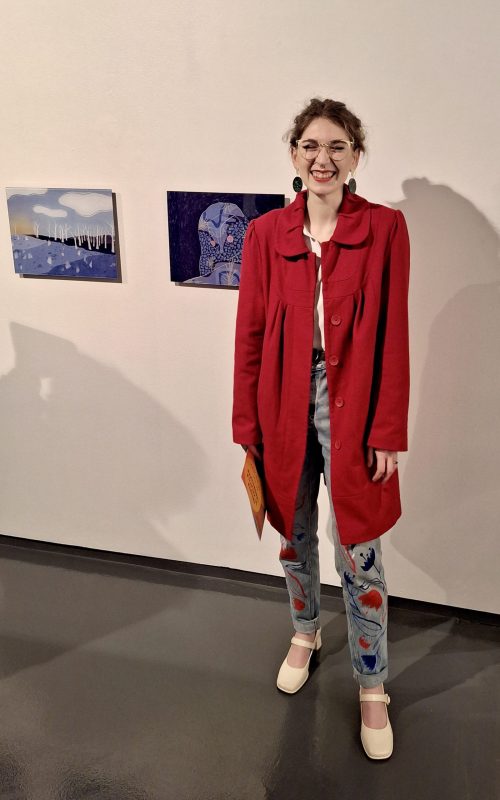 As part of the Regional Futures Project, select artists from the project had the opportunity to exhibit in a group exhibition 'Artists in Volatile Landscapes' at the Casula Powerhouse. 
Artists in Volatile Landscapes
With the commencement of the Casula Powerhouse exhibition, a symposium took place to ignite 'Tough Questions', 'Critical Thinking' and 'Bold Actions'.
I participated in a panel discussing 'Regional City Divide – insights regional artists bring to the table about resilience and living sustainably.
This was such a great platform to speak about the reality of being a regional artist, and someone living and working regionally.